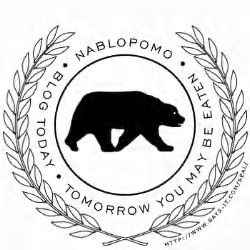 I did it.
I blogged every darn day and, boy, are my arms tired. No, wait. That's the wrong joke.
Sorry. Blogging every day has turned my head to mush. And while NaBloPoMo has come to an end, I must say, I have gotten quite good (if I do say so myself) of imagining a blog entry for just about everything. I even have some ideas that will make it into future posts that I couldn't post this month. Who would've thunk it.
Looking back, I'm glad I was able to post so many stories about TheMonk and Swee'pea. I'm sure they'll love these stories when they are older (at least I hope they will).
Anyway, I hope you, dear readers, enjoyed this month. Until next time…
Oh, and I did post the winners to our Name That Photo contest – both of them. You can see the final photos here and here. Thank you to all of you who participated. I laughed out loud at all of your suggestions!