I have always been interested in cashing in on the twins creating things. And I've always been interested in t-shirts and the smart-ass things one can find on them. I've since found that you can extend that to baby items as well. So, I have decided to open up an on-line store that specializes in smart-ass shirts and onesies (and the occasional mug and bumper sticker) for adults, babies, twins and parents of twins. Please stop by and check it out. I'll be sure to add more in the near future.
Below are my recent creations…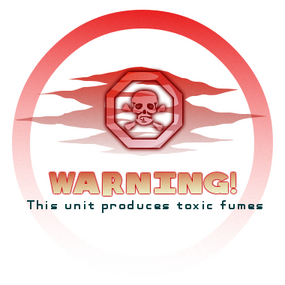 I didn't see anything about grandparents of twins. This can be a very lucrative market, cuz we have dinero to spend.

Comment by Grandmother — November 1, 2005 @ 6:46 pm

These are great products… I definately need the coffee/twinszzzz one.

Would you mind if I shilled the products in an upcoming blog entry?

Can I get the toxic fumes one for an adult I know?

Comment by the weirdgirl — November 4, 2005 @ 1:25 pm
RSS feed for comments on this post.
Sorry, the comment form is closed at this time.