We went camping at Big Bear Lake. Across from the campground there was a small country store.
Apparently shirtless people are a problem. Luckily I remembered my shirt.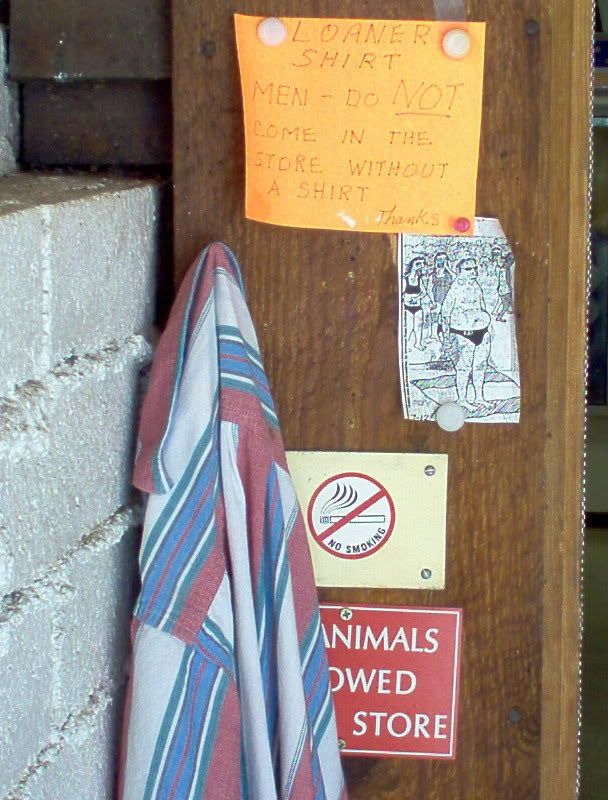 Filed under:
Uncategorized
— Childsplayx2, Copyright (c) 2005-12 @ 9:53 pm
Comments Off
No comments yet.
RSS feed for comments on this post.
Sorry, the comment form is closed at this time.